WB9FDZ
147.315 pl 123.0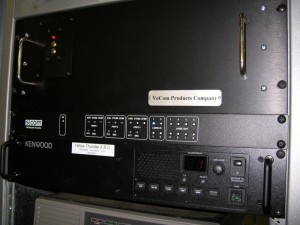 The Mighty "315" is located on top of the Baraboo Bluffs at a site elevation of 1530′. This repeater provides excellent coverage across Southern Wisconsin. The repeater is also used by the National Weather Service out of Sullivan, WI for Skywarn operations.
The repeater is comprised of a Kenwood TKR-750, controlled by  SCOM controller. The duo is completed by a TPL 110watt amplifier to create the powerhouse that is the 315.
Allstar Link   27727
Echolink   553369
WB9FDZ 147.315 repeater coverage for mobile stations.